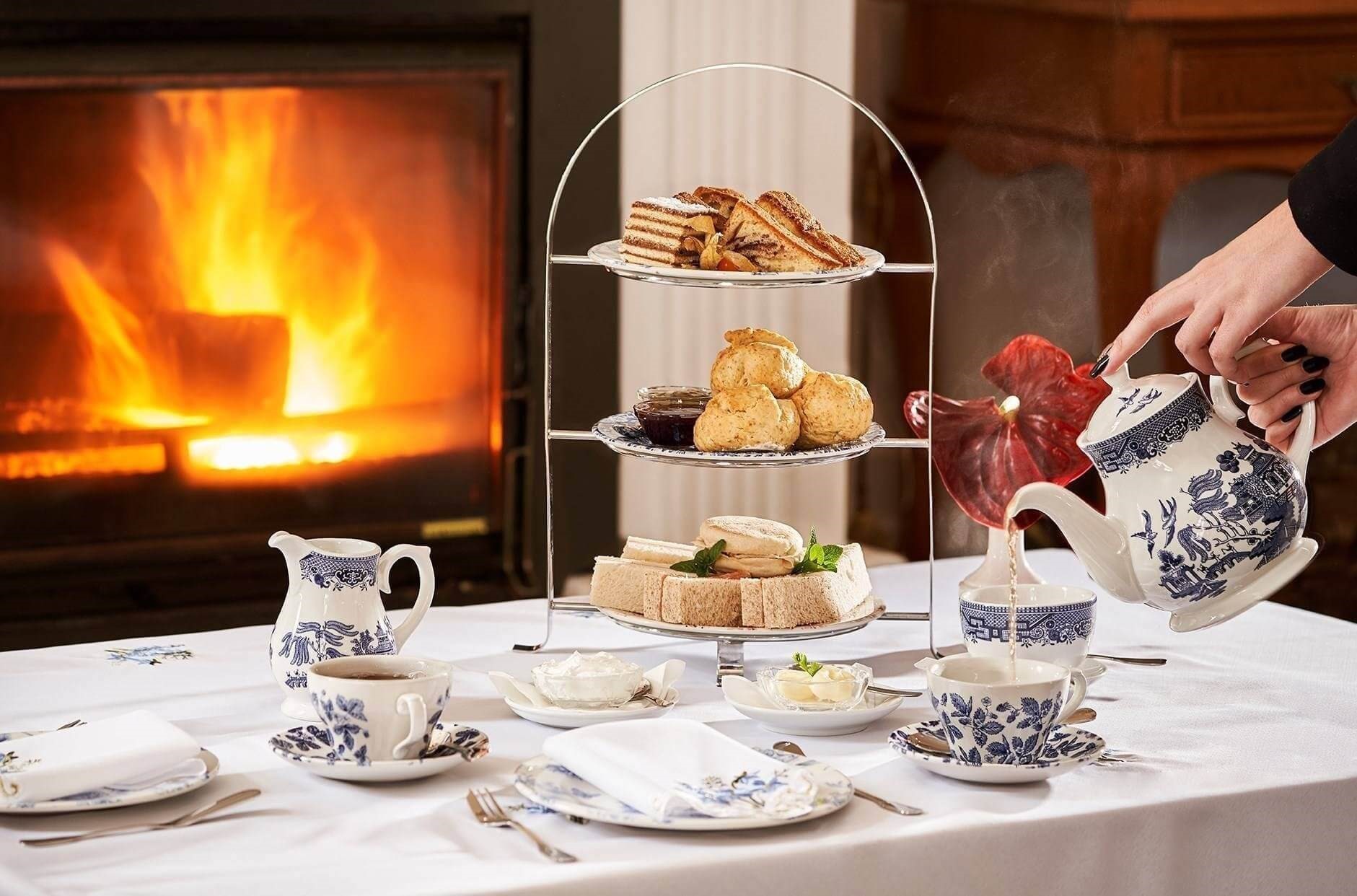 AFTERNOON TEA
PortoBay Discounts
Gourmet & Prestige Silver 10% . Prestige Gold & Prestige Platinum 15% 
- AFTERNOON TEA -
HOMEMADE CAKES

FRESH BAKED SCONES

HOMEMADE JAMS

SELECTION OF TEAS OR COFFEE

+

SELECTION OF MINI SANDWICHES

chicken, cottage cheese, ham and cheese, and smoked salmon

SPARKLING WINE
- BLACK TEA -
EARL GREY

black broken leaf tea blend from sri lanka (formerly ceylon), naturally flavoured with bergamot oil.
this is a full-bodied tea complemented by a light and fresh touch of bergamot.

CEYLON DECAFFEINATED

gently decaffeinated, it contains a maximum of 0.1% caffeine.

this tea is red-brown in colour with a light, refreshing flavour.

CHÁI TEA

black tea blend from the regions of sri lanka (formerly ceylon) and indonesia. it has an intense, fresh, spicy and aromatic flavour.
- Green Tea -
GORREANA HYSSON

organic green tea from the island of são miguel (azores). this tea is produced from the first three leaves of the tea plant

and harvested in the months of july and august. it has a mild tasteand a delicate aroma, and is brownish-green in colour.

it is a tea with a very small amount of caffeine, so is ideal to enjoy at any time of the day.

the tea plantations of the azores, portugal, are the only ones in europe.
- Rooibos -
BIO ROOIBOS ORIGINAL

organic rooibos, a pure red bush from south africa, rich in medicinal properties, vitamin c, minerals and protein. it is an infusion without caffeine, with a sweet, soft and pleasant taste.

caffeine free !!
- Fruit Infusion -
CHERRY YOGURT

blend of blackberry, raspberry, cherries, wild rosehips and hibiscus flowers to form a fruity infusion

with intense sweetness of red fruits.

caffeine free !!
for more information on special menus for allergies, intolerances and children's menus, please consult our team before placing your order.
no dish, food product or drink, including the couvert, can be charged if not requested or used by the customer. VAT included
© 2023 PortoBay
Todos os direitos reservados.